---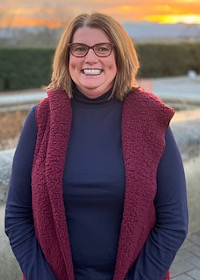 Melanie
Registered Dental Hygienist, EFDA
A native to Fostoria, Melanie graduated from Fostoria High School in 1980 and Owens Community College in 1982. In addition to holding the certification of Registered Dental Hygienist, Melanie holds the credential of Expanded Function Dental Auxiliary and is licensed to administer local anesthesia. She is committed to staying abreast of the most recent research and treatment protocols, which is evidenced by her attendance at the Annual American Dental Association Conference over the past 25 years. Most importantly, Melanie is known to have a friendly and delicate approach to patient care.
She is married to her husband, Brian, and together they raised their sons, Joshua and Mitchell. She enjoys playing grandma to her two granddaughters, Ila and Mabel. Melanie is a parishioner of St. Wendelin Catholic Church. It is there that she exercises one of her favorite pastimes, gardening, where she and her parents nurture some of the church's beautiful flowerbeds. Melanie is also an avid traveler both domestically and abroad.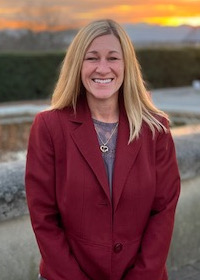 Holli
Registered Dental Hygienist
Holli has enjoyed providing dental hygeiene care since graduating from Rhodes State college in 2003. She believes a strong patient rapport is the best way to ensure a comfortable dental experience. Being a part of our team since 2006, she is somewhat of a veteran here. Holli can be seen doing a number of duties around the office. A few include clinical services such as local anesthetic administration, periodontal exams, dental xrays, adult and child prophylaxis, fluoride treatments, and dental sealants. Holli also helps around the office by answering phones, scheduling, ordering hygeine supplies, and help keep the office equipment OSHA compliant.
Holli and her husband Brian have two grown sons, Garrett and Drew, and a new grandson, Greyson. When not at work Holli enjoys traveling with her mom, spending time with her husband, reading and enjoying time with Greyson.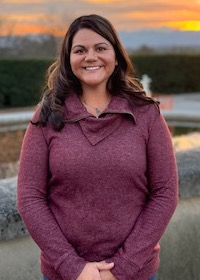 Ashley
Dental Assistant
Ashley is a native to Fostoria who joined our team in 2007. She performs multiple duties in the office, which include greeting patients, treatment planning, handling insurance plans, and answering any questions. She also assists Dr. Guernsey as needed with patient procedures. Ashley enjoys developing relationships with our patients and works hard each day to create a friendly, caring, and relaxing experience.
Ashley is married with three children. She loves watching her children play softball/baseball in the summer, going to Cleveland Cavaliers/Indians games, crocheting, crafts, and running 5ks.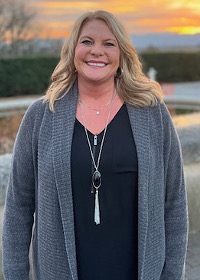 Christin
Registered Dental Hygienist
Christin has worked as a dental hygienist since graduating from Lima Technical College in 1995. She joined our team in 2008 and provides periodontal exams, dental cleanings, and patient education, and helps out whenever she is needed at the front desk. Christin loves talking to patients, getting to know what is important to them, and helping to create a plan for them to achieve ideal oral health.
Christin is married and has two beautiful daughters and a dog. In her free time, she enjoys camping, cooking, and traveling with her family.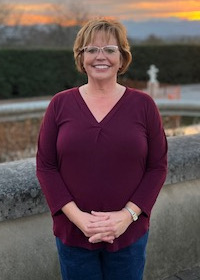 Gina
Dental Hygienist and Assistant
Gina lives in Fostoria with her husband John and dogs Gabe and Grace. She is the Director of Music at Hope Lutheran Church where she shares her love for music. In her spare time Gina enjoys flower gardening, grandkids, and reading. In the spring, she works at Wolf's Blooms and Berries.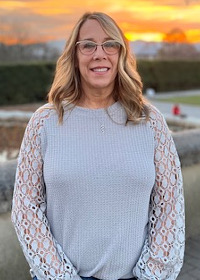 Jana
Dental Assistant
Jana grew up in Fostoria, having graduated from Toledo Dental Academy in 1999. She has 20 years of experience in the dental field. She performs varies duties including chairside assisting, orthodontic assisting, ClearCorrect™, and lab work! She believes that going to work every day holds something new and is another opportunity to ensure our patients feel comfortable and leave happy!
Jana has three grown children, Chelsea, Mason, and Chloe, and two grandchildren who she enjoys spending time with and watching them grow, and keeping very busy with their sports. Jana enjoys being with family and friends, as well as time at the lake, walking, reading books, and binge watching a good series on Netflix and Hulu!